Navigating Music and
Academic Achievements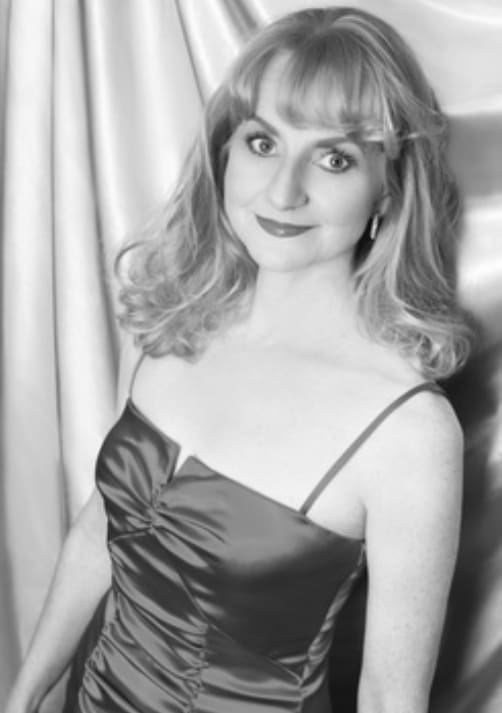 In 2006, Ms. Sokolova Ore graduated from the University of Nevada, Las Vegas, receiving a Master of Music with a dual emphasis in vocal performance and piano accompaniment. She studied piano with Professor Carol Stivers and Dr. Enrico Elisi and voice with Dr. Alfonse Anderson and Dr. Carol Kimball.
Valeria was selected in the summer of 2007 as one of ten pianists out of thirty-five cities in the United States and Canada to attend the American Institute of Musical Studies (AIMS) in Graz, Austria. She participated as a collaborative pianist in the Opera Studio and studied with James Douglas - piano, Beaumont Glass & Semyon Rozin - vocal coaches, and Gustavo Halley - voice.
Ms. Sokolova Ore was again selected to attend the American Institute of Musical Studies in Graz, Austria, in the summer of 2009.
She participated as a singer in the Opera Studio Program and studied with Alfonso Anderson - voice, Darryl Cooper - vocal coach, Patricia Weinmann & Karen Miller - stage directors.
Valeria has performed the roles of Prince Orlofsky in Die Fledermaus, Mamma Lucia in Cavalleria Rusticana, Ellen in Three Sisters Who Are Not Sisters, and the Sorceress/Spirit in Dido and Aeneas.
In the summers of 2013 & 2014, Ms. Sokolova Ore participated in La Voce Totale, the Vocal Festival in Henderson, Nevada.
In the summer of 2015, Valeria Sokolova Ore performed the role of Kate Pinkerton and was a chorus member in Madama Butterfly with Opera Las Vegas under the direction of Gregory Buchalter, the assistant conductor at New York's Metropolitan Opera.
She has been a soloist with the Southern Nevada Musical Arts Society under the direction of Dr. Douglas Peterson and performs with the Gateway Arts Foundation in Las Vegas.
Ms. Sokolova Ore has performed numerous concerts in Las Vegas, Nevada, Los Angeles, California, Denver, Colorado, Boston, Massachusetts, Paola, Kansas, and Graz, Austria.
She provided the piano accompaniment for the students participating in the National Association of Teachers of Singing (NATS and NATSAA); played for the Solo & Ensemble contests; the competitions for the Classical Singer Convention; the auditions for the Summer Program of the American Institute of Musical Studies; and several masterclasses with renowned pianists and singers, such as Denyce Graves, Barbara Bonney, Luana De Vol, Gabriele Lechner, Mark Thomsen, Norman Shetler, and Walter Moore.
Learn more about her curriculum vitae.